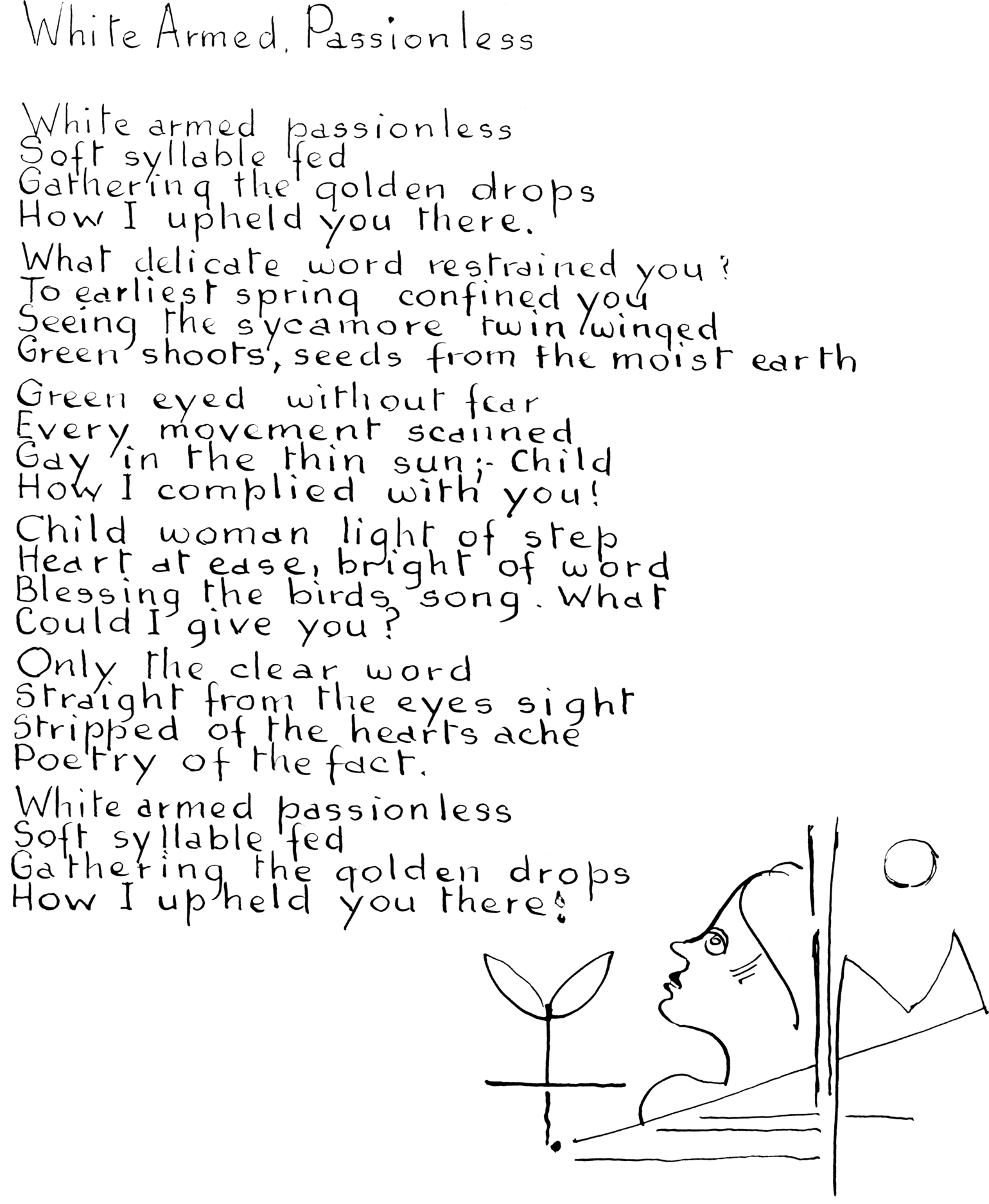 White Armed, Passionless
White armed passionless
Soft syllable fed
Gathering the golden drops
How I upheld you there.
What delicate word restrained you?
To earliest spring confined you
Seeing the sycamore twin-winged
Green shoots, seeds from the moist earth.
Green eyed without fear
Every movement scanned
Gay in the thin sun — Child
How I complied with you.
Child woman light of step
Heart at ease, bright of word
Blessing the bird's song.  What
Could I give you?
Only the clear word
Straight from the eye's sight
Stripped of the heart's ache
Poetry of the fact.
White armed passionless
Soft syllable fed
Gathering the golden drops
How I upheld you there.