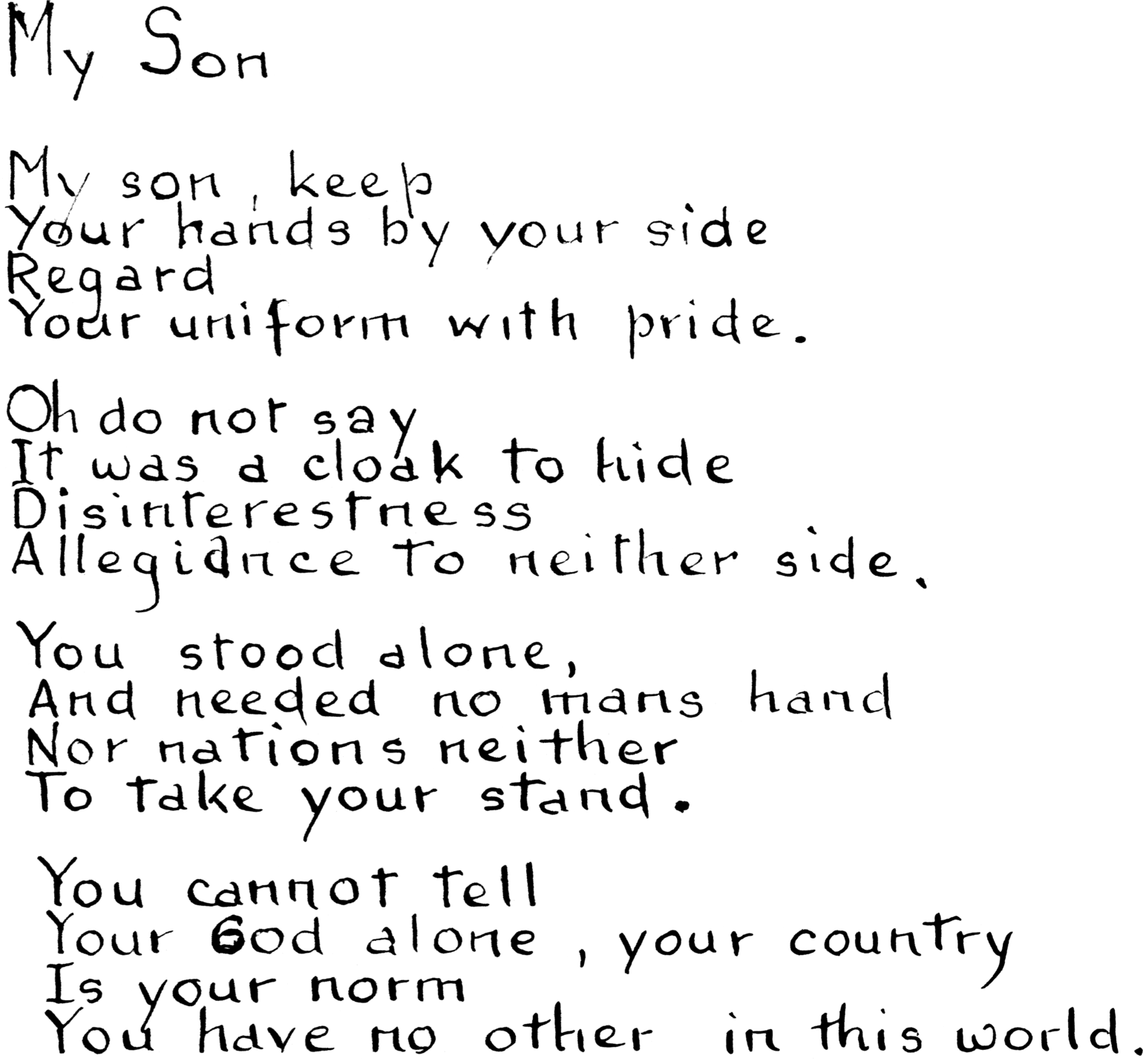 My Son
My son, keep
Your hands by your side
Regard
Your uniform with pride.
Oh do not say
It was a cloak to hide
Disinterestedness
Allegiance to neither side.
You stood alone
And needed no man's hand
Nor nations neither
To take your stand.
You cannot tell
Your God alone, your country
Is your norm
You have no other in this world.