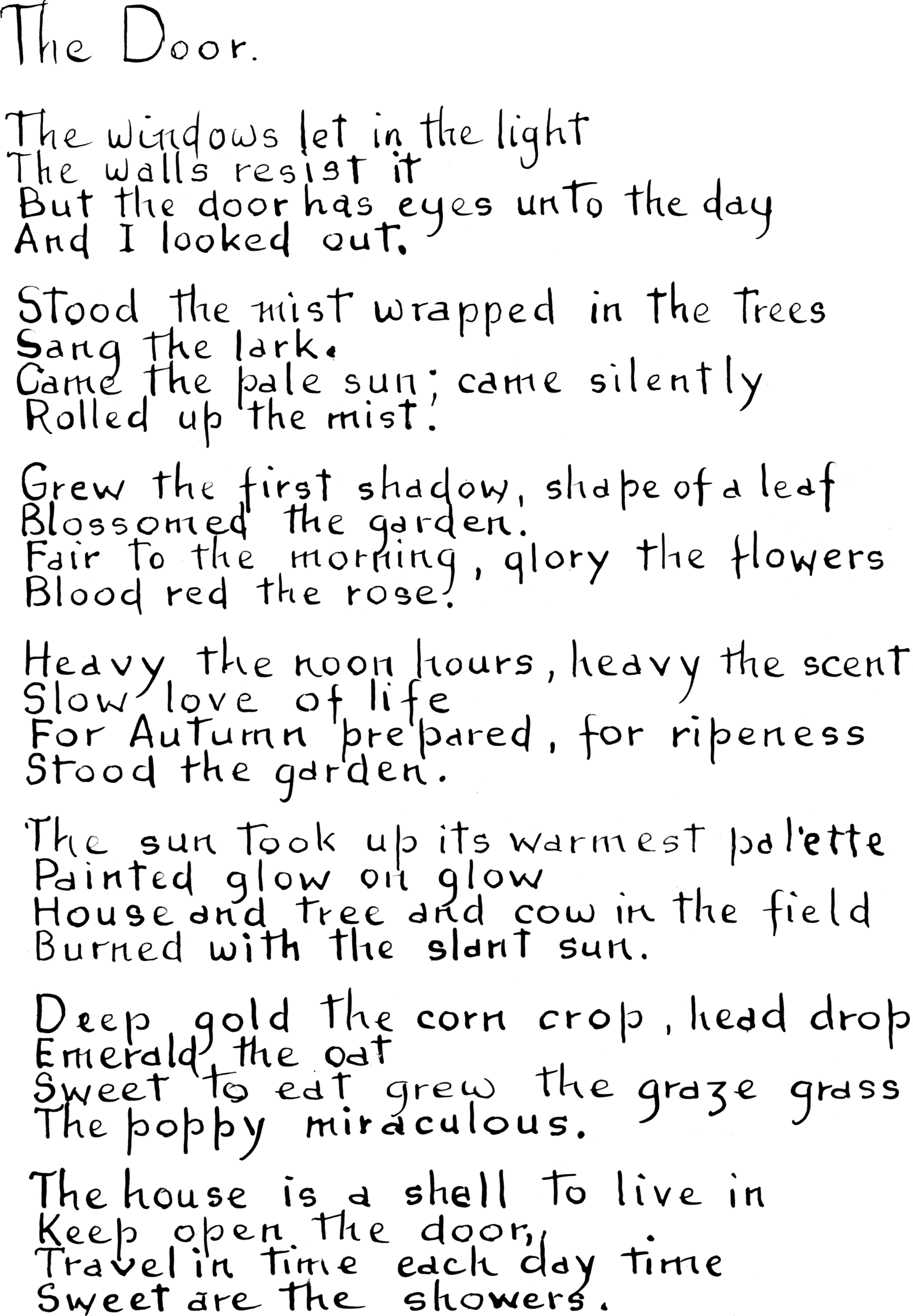 The Door
The windows let in the light
The walls resist it
But the door has eyes unto the day
And I looked out.
Stood the mist wrapped in the trees
Sang the lark.
Came the pale sun, came silently
Rolled up the mist.
Grew the first shadow, shape of a leaf,
Blossomed the garden.
Fair to the morning, glory the flowers
Blood-red the rose.
Heavy the noon hours, heavy the scent
Slow love of life
For Autumn prepared, for ripeness
Stood the garden.
The sun took up its warmest palette
Painted glow on glow
House and tree and cow in the field
Burned with the slant sun.
Deep gold the corn crop, head drop
Emerald the oat
Sweet to eat grew the graze grass
The poppy miraculous.
The house is a shell to live in
Keep open the door,
Travel in time each day time
Sweet are the showers.